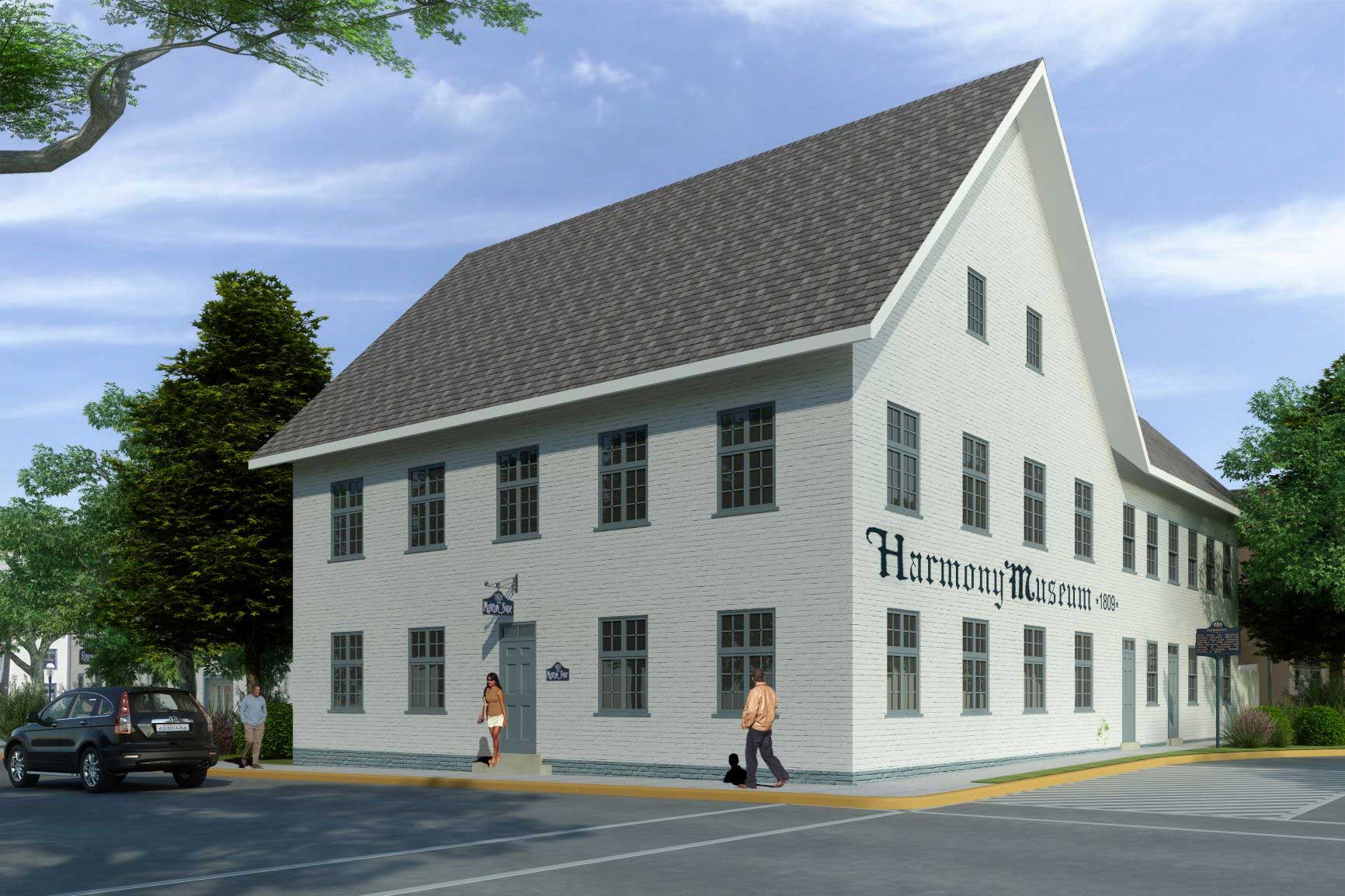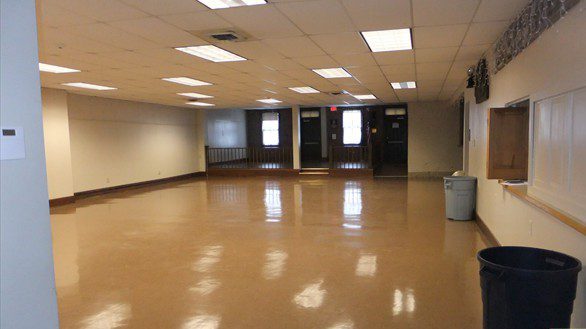 Historic Harmony Museum
The Harmony Museum is open for Walk In Tours.
Tour Times are 1 p.m. and 2:30 p.m.
Call (724) 452-7341
for more information.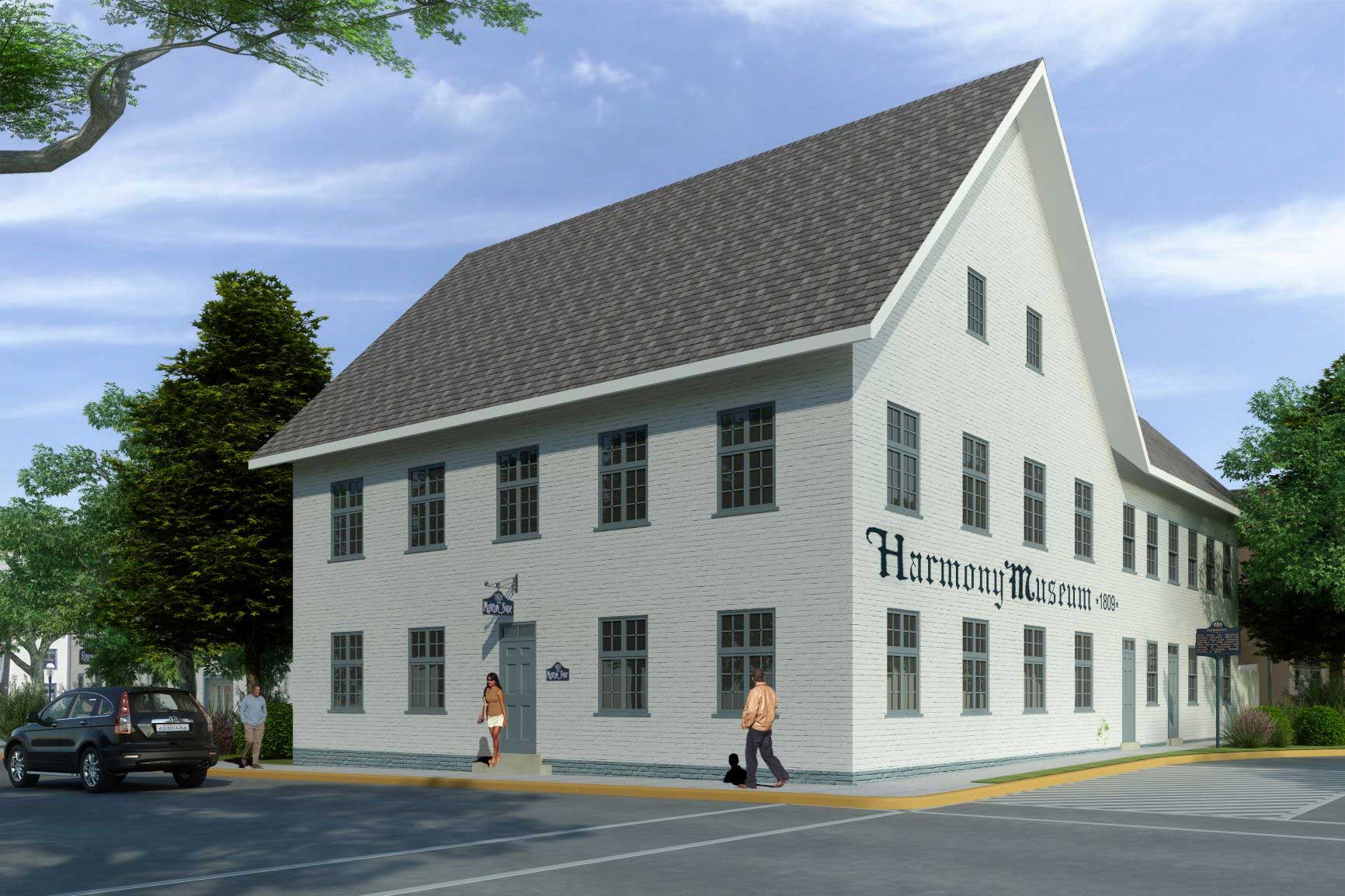 Silvester Celebration New Year's Eve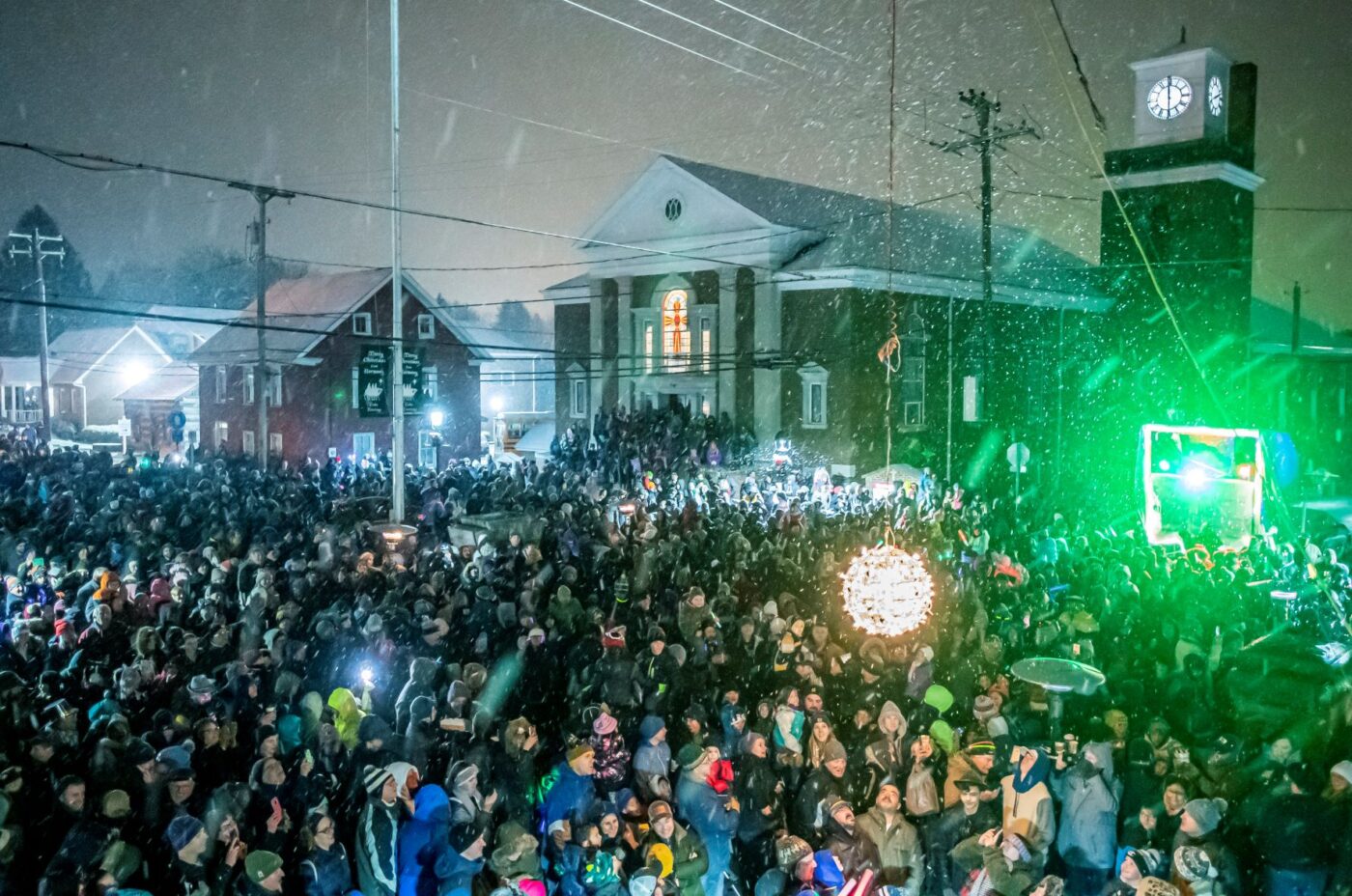 Rentals
Harmony Museum offers 3 unique historic venues to choose from for weddings, parties, reunions and more.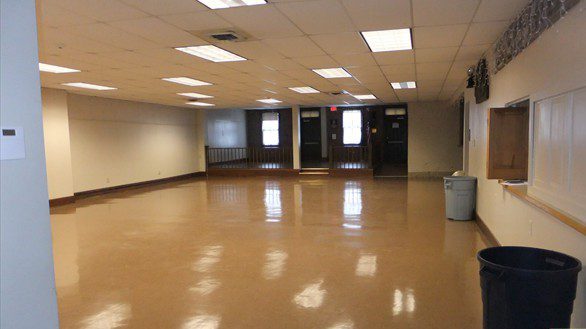 The town of Harmony was founded in 1804, and has more than 250 years of remarkable history.
Our history includes the Lenape (Delaware) Indian settlement, Murdering Town, Major George Washington, "Father" George Rapp and the Harmonists from Germany, Mennonites, and so much more! Come discover the big history of this little town.
Tour Times : 
1 p.m. and 2:30 p.m. 
Call (724) 452-7341 to schedule group tours and rentals and for more information.
Age 5 and under = Free
Ages 6 – 17 = $3.00
Ages 18 – 59 = $7.00
Ages 60 and up = $6.00

Magnificent Member of the Month Shelby Ruch is the Magnificent Member of the Month.   We are extremely grateful for her time and effort that she puts into everything to help benefit our mission. Shelby Ruch Volunteering for HH has given
Read More »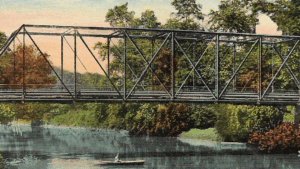 Harmony Bridge This span enabled travel and trade between Pittsburgh and points north for many years. It had a sturdy foundation made from very large cut stones and was constructed of iron. These practical and sturdy bridges were built from
Read More »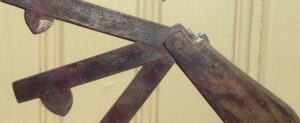 Fleams or Phlebetomes (Bleeding Knives) These multi-bladed medical instruments are known as a fleams or phlebetomes, named after the Greek words, "Phlebos," for blood vessel and, "tome," meaning to cut. They are used for bloodletting, a practice that dates back
Read More »