In Harmony: Harmonist Music for Our Time
by Grammy Award Winning Cellist Eugene Friesen.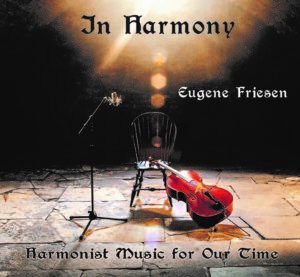 Sample trailer of In Harmony music.
****************
In Harmony: Harmonist Music for our Time
Available in digital and CD form.
Click here Eugene Friesen – NEW CD: "In Harmony"
to purchase In Harmony in digital format.
To purchase the CD visit the Harmony Museum Shop
or call the shop (724) 452-5509 or use the Paypal Button below.
Cost is $15 plus $5 shipping. 
United States shipping only.
You can order more than 1, just click the "Buy Now" button
and change the amount ordered.
Total shipping is still $5 no matter how many ordered
for United States shipping only.
International sales, please use the digital link above for the proper shipping.
Harmonist Music and Eugene Friesen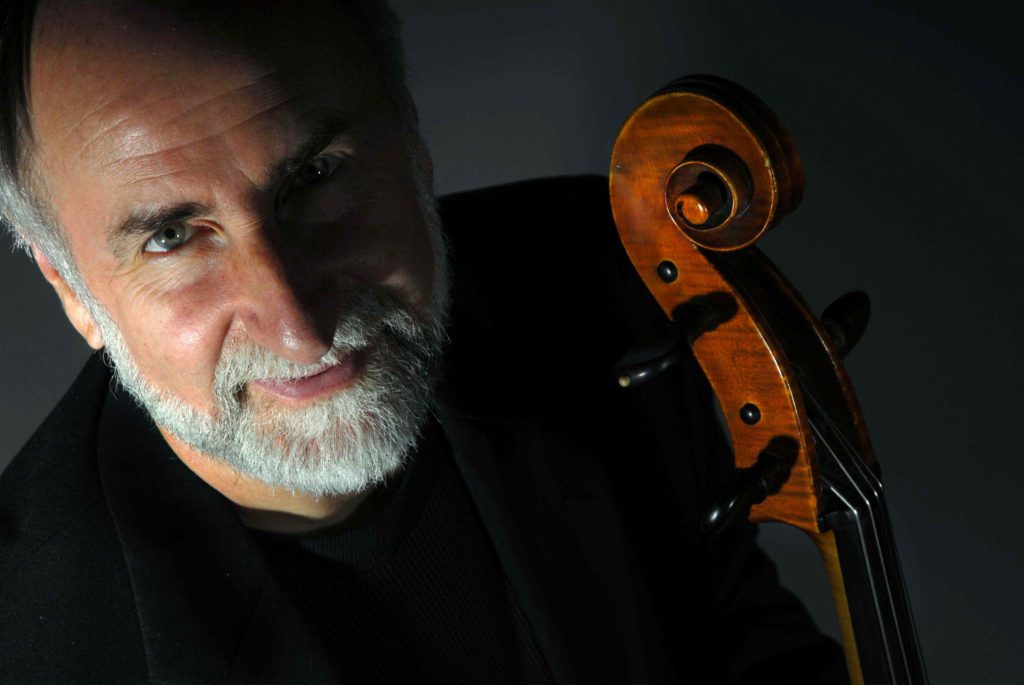 Many people know of the Harmony Society because of their religion, and their communal success in industry and agriculture. Less appreciated has been the Society's interest and accomplishments in music. Early visitors found society members singing as they worked. And in 1811, writer John Melish attended a Harmonist orchestra concert performed on "three violins, a bass, a clarinet, a flute and two French horns." It would be years before the nearby city of Pittsburgh had a comparable ensemble.  By the 1820s, the Society's orchestra grew to classic proportions with a full string section, horns, and percussion, playing melodies created by members and others.
We know so much about Harmonist music because of the written records they kept and  their sheet music that has been preserved and archived at Old Economy Village, a Pennsylvania state historic site in Ambridge, Pa.   It was this archive of 200-year-old music that served as source material for Eugene Friesen.
Friesen, a Grammy winning cellist, first came to Harmony in 2019 for a series of concerts and student workshops. Not only were students and audiences impressed with the cellist's skills and artistry, but Friesen was impressed by the Harmony Museum's performance spaces, especially the 1809 Harmonist Wine Cellar. So impressed, in fact, that he returned to Harmony in 2021 to record selected Harmonist Music, creating the compact disc: In Harmony – Harmonist Music for Our Time.   Joining Friesen on this recording are noted musicians Elizabeth Rogers, vocals; Rhonda Larson, flute; and Tim Ray, piano.
This amazing and historic music is now available both digitally and on CD.  See ordering instruction above.
A little about Eugene Friesen–he has won four Grammy Awards for his work with the Paul Winter Consort, and is active internationally as a cellist, composer, conductor, and teacher. A pioneer in the teaching of improvisation to classically trained musicians, Friesen serves as an artist-in-residence at the Cathedral of St. John the Divine in New York City, and Professor of Music at the Berklee College of Music in Boston.
More information on Eugene Friesen can be found online at: www.eugenefriesenmusic.com