Magnificent Member of the Month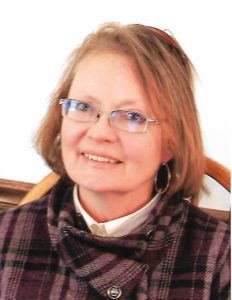 Susan Webb is the Magnificent Member of the Month.  Susan and her husband Richard moved to Harmony in November of 2016, but owned property and was very involved with the Harmony Museum well before they moved here. Susan became a board member of the Museum in the spring of 2017.
We are very grateful for her ideas, time and effort that she puts into everything to help benefit our mission.
I am from Lexington, Kentucky, and attended the University of Kentucky as an undergraduate and Indiana University of Indiana as a graduate student.  My certifications are in French literature, English literature and art history.  I taught at Westminster College, Thiel College and Mathews Local High School. We have been in the antiques business for many years..
Richard and I met in graduate school at I.U. and married in 1967 in Ravenna, Ohio.
We have one son, Richard A. Webb, and he and his wife and our grand-daughter live in Pittsburgh, hence, our move to Harmony to be closer to them.
We enjoy traveling and reading.  I love early architecture and 18th century antiques.
I started an after-school tutoring program for academically disadvantaged children at our church in Ohio 7 years ago and it is still going!
I love chocolate ice cream, dogs and cats, and am an animal lover in general.