Harmonist Music for Our Time
In Concert
Eugene Friesen
and Friends
Grammy Award Winning Cellist
Featuring Music from the CD, "In Harmony"
Harmony, PA Dates & Times
Grace Church in Harmony, PA
 October 14 ~ 8:00 PM
Members reception in Stewart Hall 6:30 PM
Refreshments served.
Concert Tickets
Members $20 * Adults $25 * Students $10
Purchase tickets – Click here for Square Link
Also sold in Harmony Museum Shop
or (724) 452-7341
or night of the concert if available.
Meditations at the Historic Harmony
Mennonite Meetinghouse
Sunday, Oct 15 ~ 11:00 AM
Intention: Moral support to the many impacted by cancer.
114 Wise Road, across from Steamfitters.
Donations Welcome – Limited Seating – Dress Warmly
Old Economy Village Date & Time
Feast Hall in Old Economy Village
October 13 ~ 8:00 PM
Tickets and info at OldEconomyVillage.org

The concerts will showcase Harmony Society music recorded by cellist Eugene Friesen in the wine cellar built by the Harmonists in 1809, located in Harmony, PA. "Friesen performed a concert in the Harmony Museum wine cellar several years ago," says Harmony Museum board member Andrew Orient, "and was so inspired by the unique acoustics of space he returned to Harmony to record a compact disk of Harmonist music.
The Harmony Society became one of 19th century America's most successful communal groups in various businesses, especially in production of woolens and linens. They founded the borough of Harmony in Butler County in 1804, and after ten years of progress, they relocated to Indiana Territory to found the town of New Harmony.  The Harmony Society returned to Pa. in 1824 to establish their final home, Economy, (now Ambridge, Pa.) along the Ohio River.  The society started practicing celibacy while in Harmony, and as members aged and died, the Society was dissolved in 1905.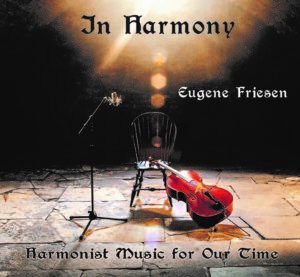 In Harmony: Harmonist Music for Our Time
The much anticipated CD is now available for purchase, in the Harmony Museum Shop,
by calling (724) 452-5509 or by using the Paypal Button below.
Cost is $15 plus $5 shipping. 
You can order more than 1, just click the "Buy Now" button
and change the amount ordered. 
Total shipping is still $5 now matter how many ordered.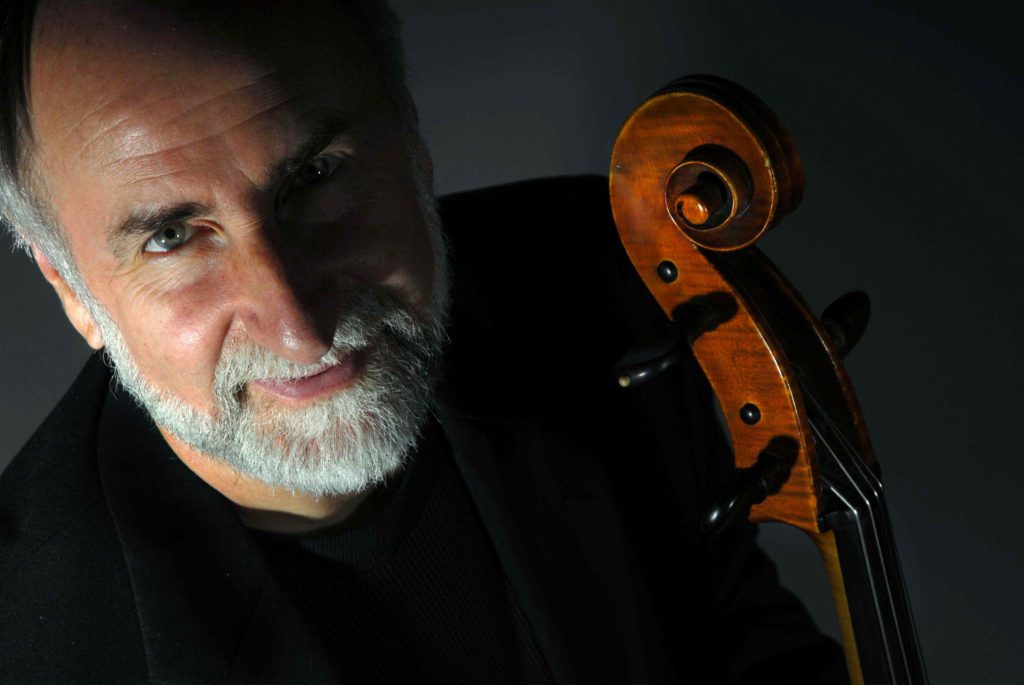 You might recall that in September 2019 Grammy-award-winning cellist Eugene Friesen came to Harmony for a series of concerts and student workshops. Not only were students and audiences impressed with Mr. Friesen's artistry, but Mr. Friesen was impressed by our performing spaces, especially the Wine Cellar and the Meetinghouse. So impressed, in fact, that Friesen returned to Harmony in August 2021 to record Harmonist Music and created a CD: In Harmony – Harmonist Music for Our Time.
 With this CD we will preserve and promote the Harmonist musical tradition, re-imagine Harmonist music for 21-century ears, and create a finished product that will bring this music to a much broader audience.
Four-time Grammy Award-winner Eugene Friesen is active internationally as a cellist, composer, conductor and teacher. His unique original repertoire and improvisational style has been featured in concerts internationally with the Paul Winter Consort, and with Trio Globo (Howard Levy, Glen Velez and Friesen). Eugene has been featured on Garrison Keillor's "A Prairie Home Companion," has recorded artists as diverse as Dream Theater, Will Ackerman, and Dar Williams, and is a pioneer in the teaching of improvisation to classically-trained musicians. His book, Improvisation for Classically Trained Musicians (Hal Leonard/Berklee Press) was published in 2012. He is an artist-in-residence at the Cathedral of St. John the Divine in New York City, and Professor of Music at the Berklee College of Music in Boston where he founded and directs the genre-busting string orchestra, Berklee World Strings. More information on Eugene can be found online at: www.eugenefriesenmusic.com