New Gluehwein Hut/Storage Shed
Earlier this year we said goodbye to our old Gluehwein Shack.  It was built about a decade ago as a temporary shed to make and sell our hot German glühwein. It survived many German Christmas Markets and Silvester New Years celebrations.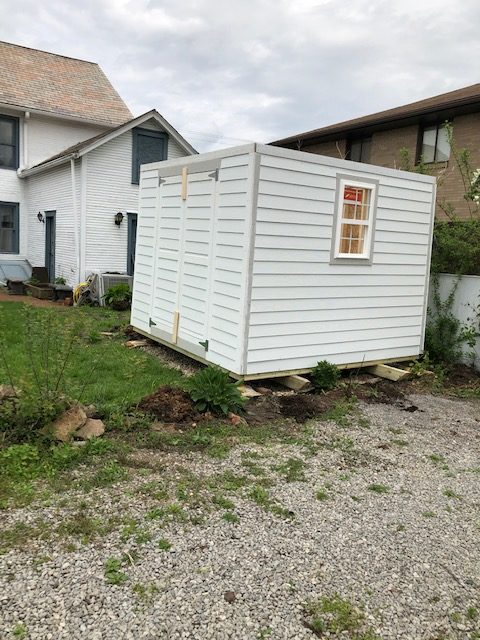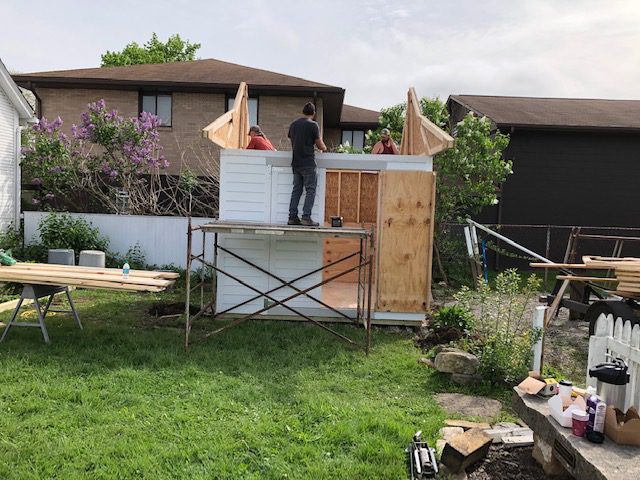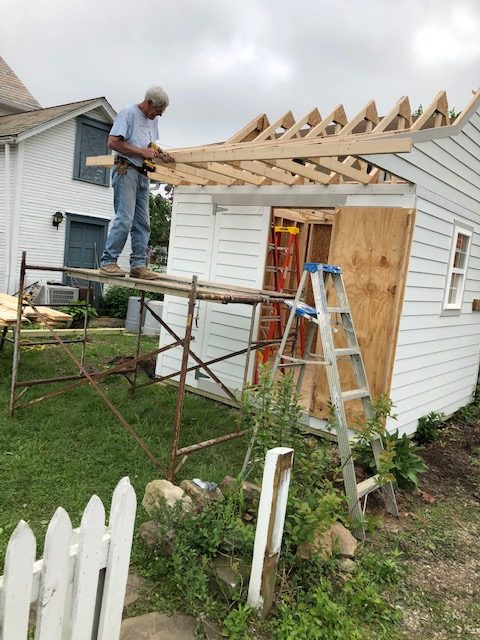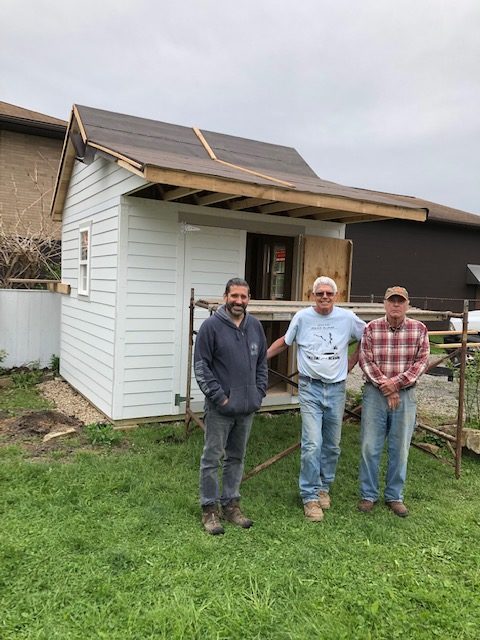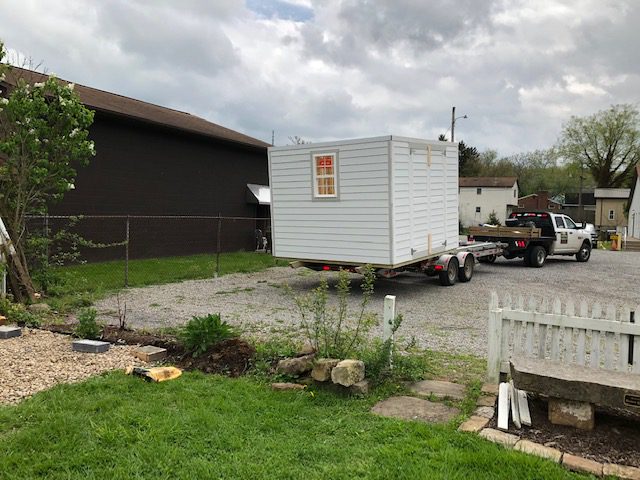 Our new Gluehwein Hut will not only dispense hot mulled cider at fall and winter events, it will provide convenient storage for our tents and "bistro" tables and chairs.
The Hut comes to us thanks to support from several groups. The basic structure was built by the carpentry students at the Butler County Area Vo Tech School. Much of materials were provided by Dambach Lumber in Harmony. Money for moving the shed from Butler to Harmony, and buying the remaining building materials came from a generous $1500 grant from Rotary Club of Zelienople.
Volunteers Frank Luek, Bob and Susan Franz, Curt Crocker, Cheryl Speir, and Rodney Gasch installed the roof rafters and decking. A slate roof will be installed later in the summer as part of a training workshop put on by Joseph Jenkins of Grove City, Pa.