Come See Cellos in Harmony!
There's an exciting weekend of musical events coming September 13, 14, and 15 to Harmony, Pennsylvania.  It's called Cellos in Harmony—a three-day series of student workshops, and concerts featuring Grammy award winning cellist Eugene Friesen. Joining Friesen for some of the workshops and concerts will be Cello Fury, the phenomenal Pittsburgh cello trio.
TICKET LINKS:
September 13: Friday night concert, Eugene Friesen solo – in the Harmony Museum's Stewart Hall/wine cellar. Eventbrite ticket information.
September 14: Saturday night concert, Eugene Friesen and Cello Fury, along with friends, will play at the Harmonist Barn. Eventbrite ticket information.
The application for the Saturday student workshops can be download here.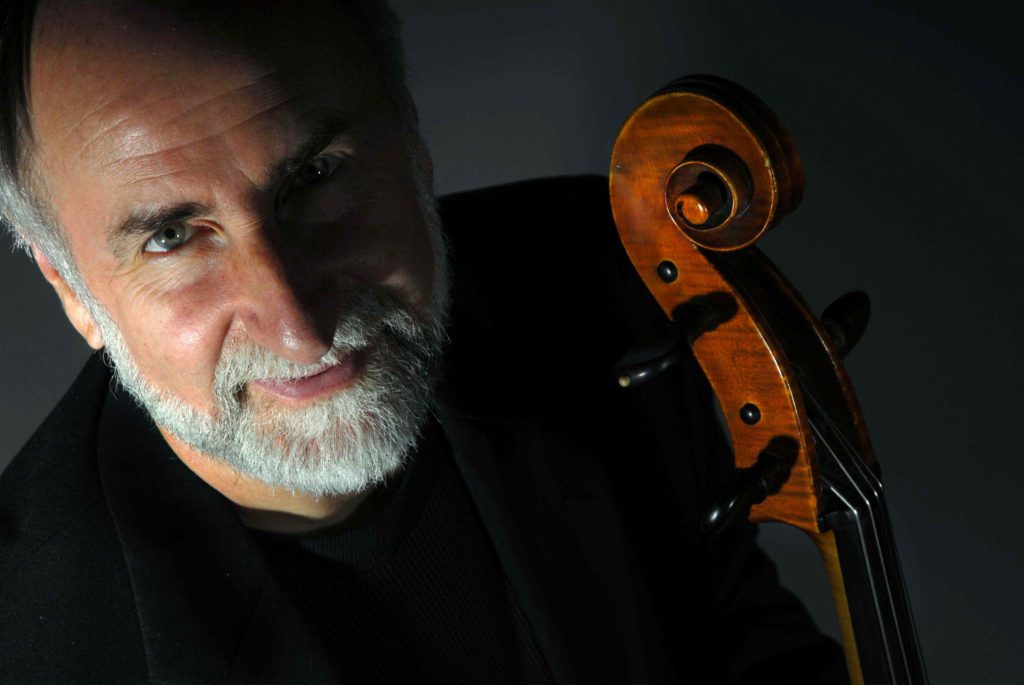 Four-time Grammy Award-winner Eugene Friesen is active internationally as a cellist, composer, conductor and teacher. His unique original repertoire and improvisational style has been featured in concerts internationally with the Paul Winter Consort, and with Trio Globo (Howard Levy, Glen Velez and Friesen). Eugene has been featured on Garrison Keillor's "A Prairie Home Companion," has recorded artists as diverse as Dream Theater, Will Ackerman, and Dar Williams, and is a pioneer in the teaching of improvisation to classically-trained musicians. His book, Improvisation for Classically Trained Musicians (Hal Leonard/Berklee Press) was published in 2012. He is an artist-in-residence at the Cathedral of St. John the Divine in New York City, and Professor of Music at the Berklee College of Music in Boston where he founded and directs the genre-busting string orchestra, Berklee World Strings. More information on Eugene can be found online at: www.eugenefriesenmusic.com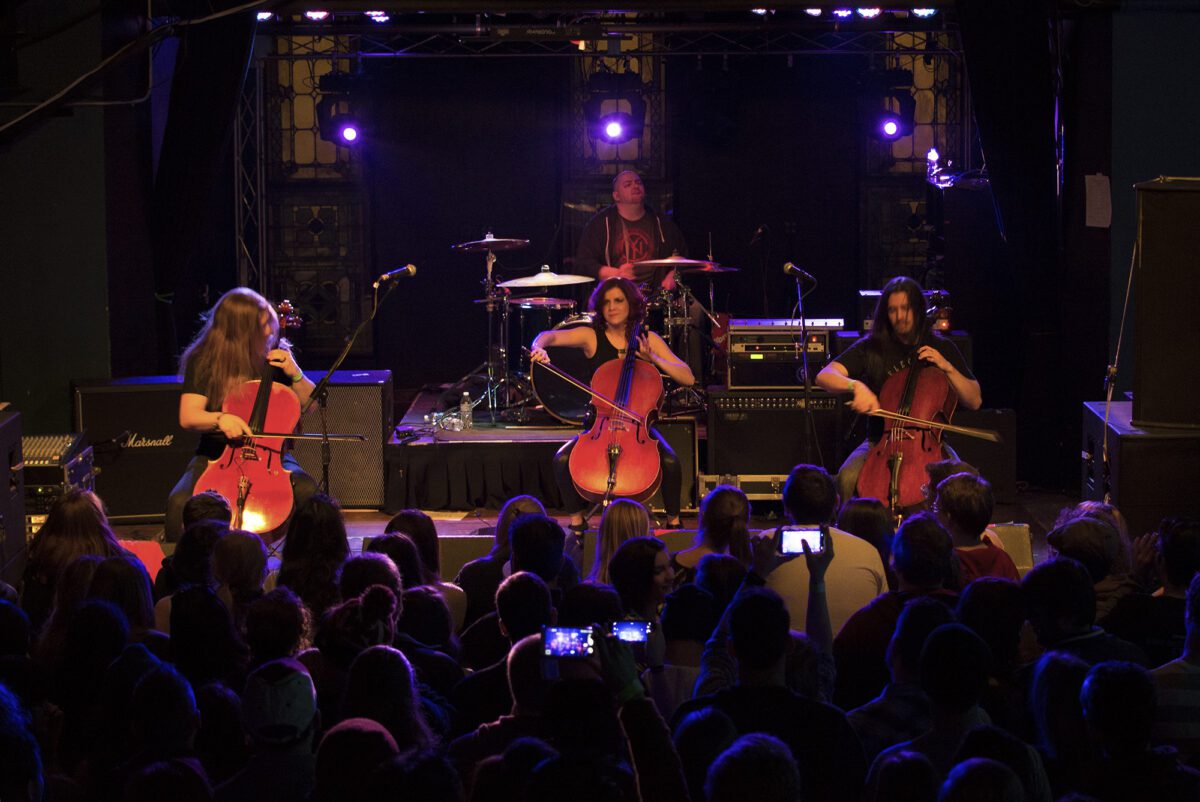 A cello rock powerhouse featuring three cellists and a drummer, Cello Fury's original music combines the symphonic sounds of the cello with driving rock beats. Cello Fury's cinematic, progressive rock sound appeals to a diverse audience throughout the United States and abroad with over 100 performances yearly in venues ranging from concert halls to rock clubs. Cellists Simon Cummings, Ben Muñoz and Nicole Myers along with drummer David Throckmorton unleash vitality and rhythmic drive in their music and dare to venture past classical expectations. Cello Fury has performed on radio and television, in rock clubs, concert halls, and music festivals such as SXSW, for audiences as large as 67,000 and has toured throughout 27 states and abroad. As an independent band, Cello Fury has released two albums of original music, "Cello Fury" and "Symphony of Shadows", with a third to be released in 2017.
Connecting with artists across genres, Cello Fury has collaborated with dance companies, theater organizations, opera and orchestras as well as with rock bands and singer-songwriters. In addition to an active performance and touring schedule, the band focuses on inspiring young musicians and giving back to the community. Each year, Cello Fury performs for thousands of young people throughout the mid-Atlantic states. Cello Fury partners with "Artivate" in the Maryland and Washington DC area and "Young Audiences of New Jersey and Eastern PA" to present interactive programs and workshops at schools. In 2015-2016, Cello Fury reached approximately 20,000 children through over 60 outreach concerts across six states. Each summer, Cello Fury leads four weeks of an alternative strings camps for aspiring musicians. Cello Fury also taught with hundreds of students through the Pittsburgh Public School's "Summer Dreamers" camp.
Cello Fury endorses Thomastik-Infeld Strings. Cello Fury's music can be streamed online at sites such as Pandora, Spotify, Last.fm, and Rdio and purchased at iTunes, CD Baby, Amazon, and more.
Weekend Event Sponsored by Harmony Museum
This weekend's events have already received support from the Butler County Tourism and Convention Bureau and media support from Pittsburgh public stations WYEP and WESA and Peoples Gas.
The weekend program includes:
Friday high school and middle school cello assemblies at Seneca Valley Schools
Friday night concert, 7 p.m., in Stewart Hall, part of an 1809 Harmonist building. Tour the wine cellar while you are here.
Saturday morning and afternoon student training workshops with Eugene Friesen and Cello Fury. More than 40 local cello students can attend
Saturday night concert, 7 p.m., in the 1805 Harmonist Barn featuring Friesen, Cello Fury and some of cello students from the Saturday day-time workshops
Sunday morning, 10 a.m. concert of sacred music in the 1825 Mennonite Meetinghouse in Harmony
Tickets for the Friday night and Saturday night concerts are available using the links above. The Sunday concert will be free,  The application for the Saturday student workshops can be downloaded here.
Pay for your workshop after being approved by using the Paypal button below.