Harmoniefest 2020 - 216th Harmony Founding Anniversary
HARMONY "BIRTHDAY PARTY"
Saturday March 7th~~6 p.m. Wine & Cheese Reception, Buffet Dinner and Dessert
Stewart Hall
Tickets $35
Reservations Required
Deadline March 3rd
Reserve your tickets by calling 724-452-7341 or via the Paypal link below.
In the dead of winter, 1805, Father George Rapp gathered his followers together and signed papers founding the communal Harmonie Society.  Historic Harmony and the Harmony Museum celebrate that signing each year with Harmoniefest, an entertaining evening with food, awards, and a bit of history.
This year's "birthday party" is Saturday evening March 7th. The evening starts at 6 p.m. with a wine and cheese reception, followed by a delightful meal catered by Nancy Korczynski. There will be a buffet with roast beef, chicken marsala, stuffed shells w/marinara sauce and salads and vegetables.  Nancy will again have her wonderful dessert table.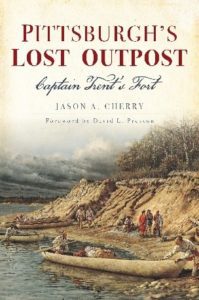 We'll also learn about Pittsburgh's Lost Outpost from author, and French and Indian War reenactor, Jason Cherry. His latest book tells about soldier turned trader William Trent who set out into the wilderness to stake Britain's claim at "the Forks." He would build the first fort, forming the humble beginnings of Pittsburgh and setting the staging ground for the French and Indian War. Cherry will speak about his research and have books to sign.
Mark your calendar for March 7 and call now to reserve your seats or use the link below to easily purchase securely online. Why not bring a couple friends to experience good food, good fellowship, and a bit of history.