Cellos in Harmony: Encore Event + Digital Recording
CONCERT TICKET SALES WILL START AUGUST 19 
The concert will now be held August 27th, in Grace Church in Harmony, to better accommodate a bigger crowd safely. We will have a wine/cheese reception before the concert at Stewart Hall. 
Adults – non members $35
Seniors 60+ or HH Members $30
Students 12 and up $25
Click here to purchase tickets using SQUARE.
On the Square site, choose the image with Eugene Friesen. Choose the type of ticket(s) needed from the drop down menu, then click Attend. EX. Adult non Member then 2 then Attend. This adds them to the shopping cart. To purchase different types, choose the type EX. 1 Senior/HH Member then choose Attend. Continue Shopping using the link at the bottom of the shopping cart to add another type of ticket. When finished, choose checkout on the Shopping Cart. We are NOT mailing tickets, you will get them at the door. 
You might recall that in September 2019 Grammy-award-winning cellist Eugene Friesen came to Harmony for a series of concerts and student workshops. Not only were students and audiences impressed with Mr. Friesen's artistry, but Mr. Friesen was impressed by our performing spaces, especially the Wine Cellar and the Meetinghouse. So impressed, in fact, that Friesen wants to return to Harmony this August to record Harmonist Music.
Here's the tentative plan. Friesen will arrive in Harmony around August 22 and set up recording equipment in the Wine Cellar. August 23 – 26 he will record Harmonist music, preselected from the archives in Old Economy. On Friday, August 27 there will be one public concerts planned for the Wine Cellar and/or the Meetinghouse. The location may need to be changed to allow for better seating/ventilation due to COVID. Friesen then returns to Boston, where he teaches at the Berklee College of Music, to fine-tune the recordings and add tracks of vocals and additional instruments.
The end result will be a compact disk of recorded Harmonist Music, delivered in time for Harmony's Christmas Market. With this program we will preserve and promote the Harmonist musical tradition, re-imagine Harmonist music for 21-century ears, and create a finished product that will bring this music to a much broader audience.
None of this happens without funding. So, Andrew Orient and the Museum music committee is casting a broad net to look for financial support from foundations, businesses and individuals. We also have some money – about a quarter of the total funding needed – remaining in the John Ruch Memorial Music Fund. We are reaching out to New Harmony, IN and Old Economy for their support in this unique project to record and reimagine Harmonist music.
You can donate now, using the donation button below to donate through Paypal. Or you can mail in a check to the Museum, please designate that it is for the Harmonist Music. You can also call in to the Museum Office to donate via Card. We are so excited about this opportunity and we appreciate your support!
MEMBERS ONLY – donate $25 through our paypal link below, and you will get the Harmonist Music CD as soon as it becomes available!! Not a member, please consider joining us and supporting a great organization! Please use the Square link above for concert tickets.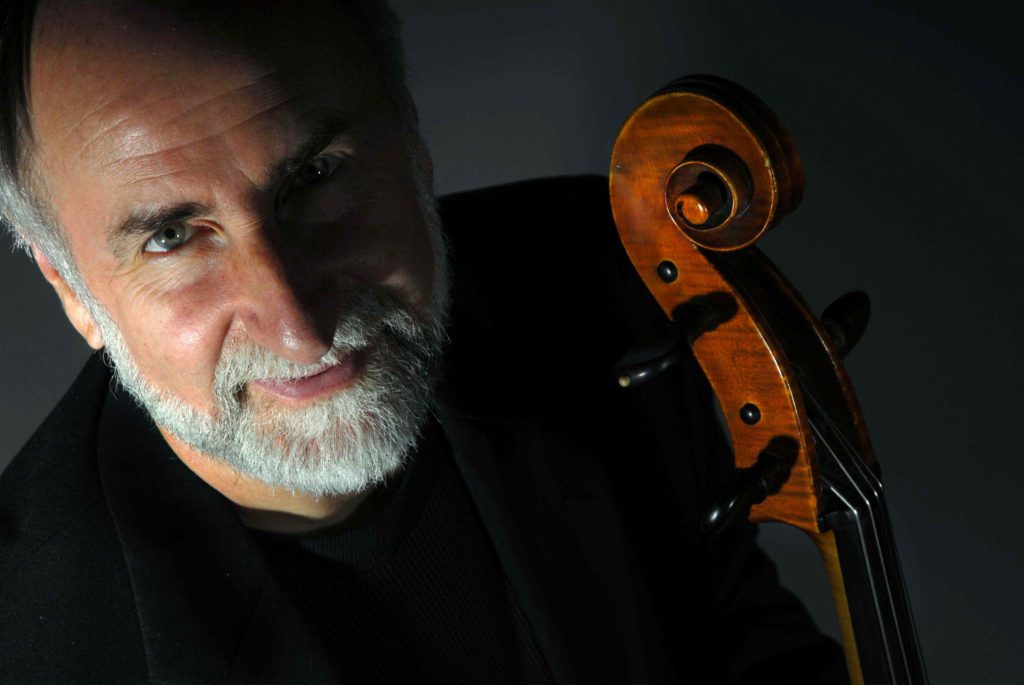 Four-time Grammy Award-winner Eugene Friesen is active internationally as a cellist, composer, conductor and teacher. His unique original repertoire and improvisational style has been featured in concerts internationally with the Paul Winter Consort, and with Trio Globo (Howard Levy, Glen Velez and Friesen). Eugene has been featured on Garrison Keillor's "A Prairie Home Companion," has recorded artists as diverse as Dream Theater, Will Ackerman, and Dar Williams, and is a pioneer in the teaching of improvisation to classically-trained musicians. His book, Improvisation for Classically Trained Musicians (Hal Leonard/Berklee Press) was published in 2012. He is an artist-in-residence at the Cathedral of St. John the Divine in New York City, and Professor of Music at the Berklee College of Music in Boston where he founded and directs the genre-busting string orchestra, Berklee World Strings. More information on Eugene can be found online at: www.eugenefriesenmusic.com